Weeee, my second post! Not that anyone is really going to notice. I haven't really told anyone about the site yet, but I figure it will be nice to build a few of these up before I start brodcasting it to the world.
Here is a quick sketch I did with my tablet today. I've been playing around with character designs a lot lately and figured that I would try my hand at one of them big head, large eyes, small nose goofy looken kids.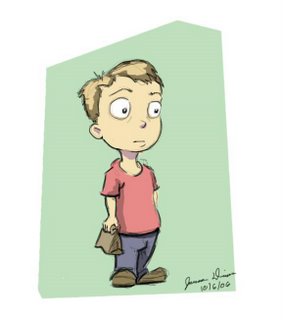 A lot of people tell me that some of my characters look like me. Most of the time I don't see it, but this one I admit could be a young me.